NEW MALDEN KT1
BRIEF:
To demolish an existing dilapidated building to create two near passive houses.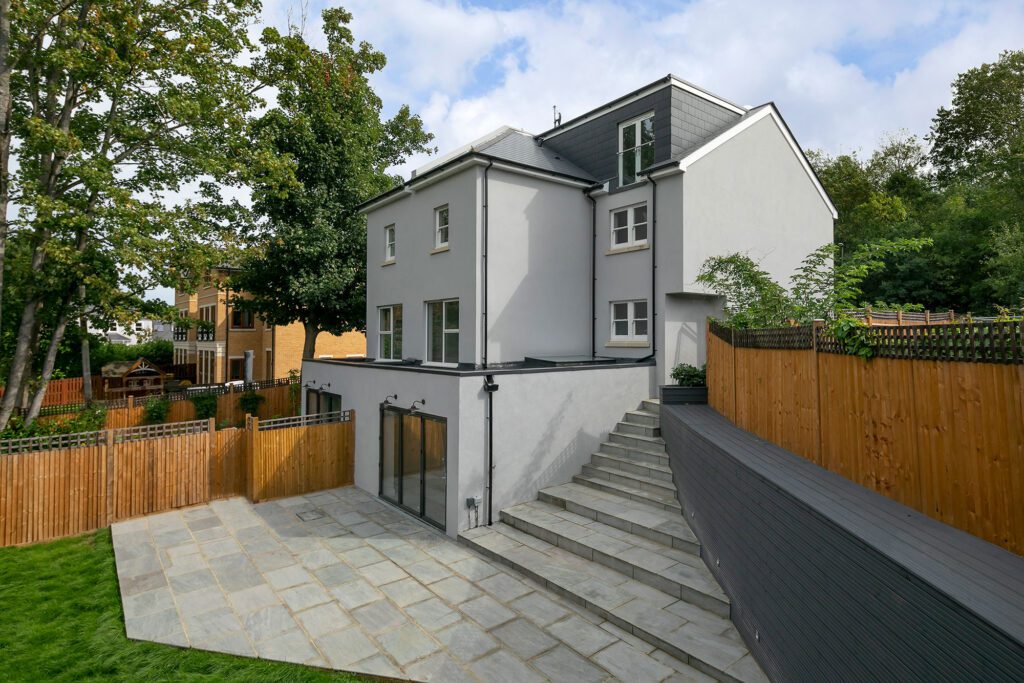 This striking, new build project incorporated the use of ICF in the construction of a 3100sqft  pair of semi detached houses. In our designs we used the steep gradient to our benefit and created an open plan lower ground floor and kitchen/dining area opening directly onto the landscaped garden and outdoor entertaining space.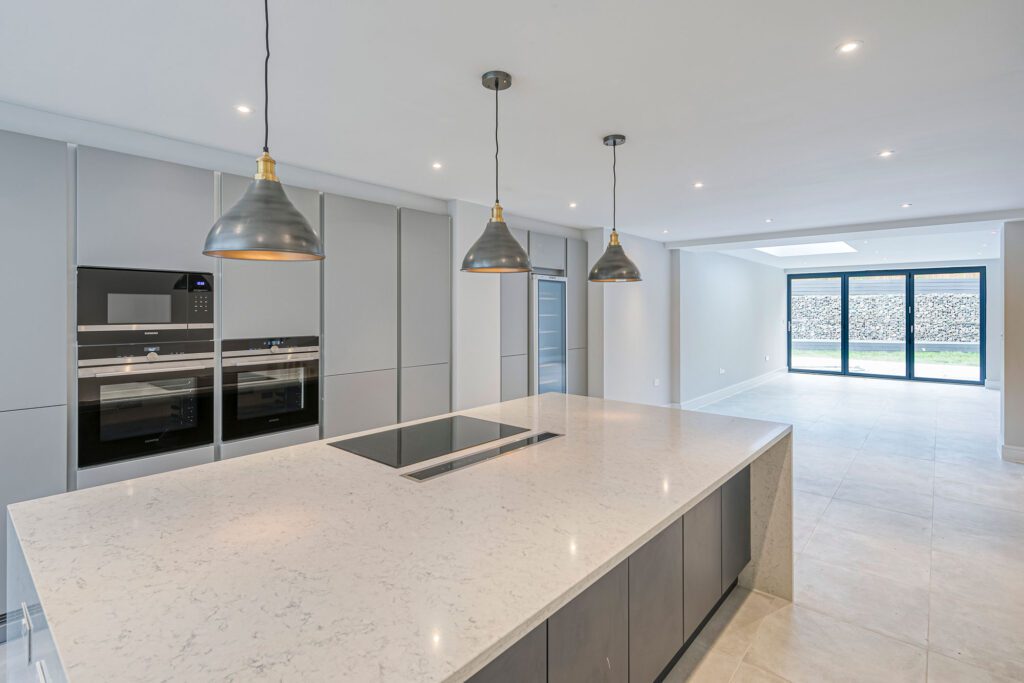 The upper floors were designed to maximise light, space and views and the vaulted ceilings in the attic space made the most of this  The strategically positioned roof lanterns ensure natural light floods down the staircase which runs from second floor to the basement.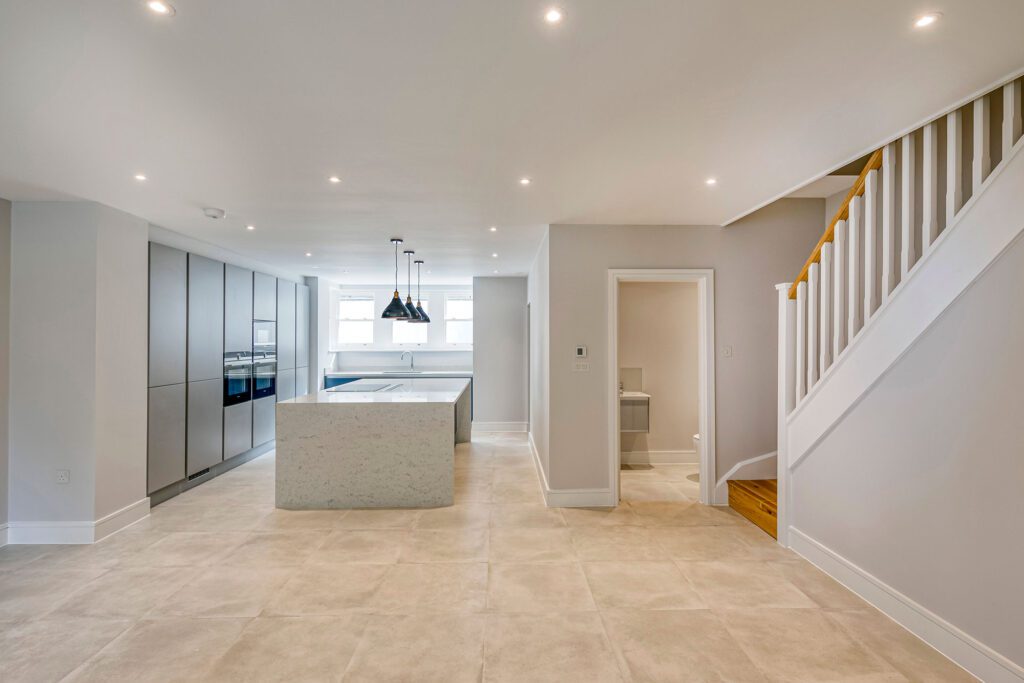 The fabric of the building was built using ICF, creating a highly efficient thermal structure.  The building has received an EPC rating of 88% which means costs of running the building will be minimal and have a significantly reduced impact on the environment.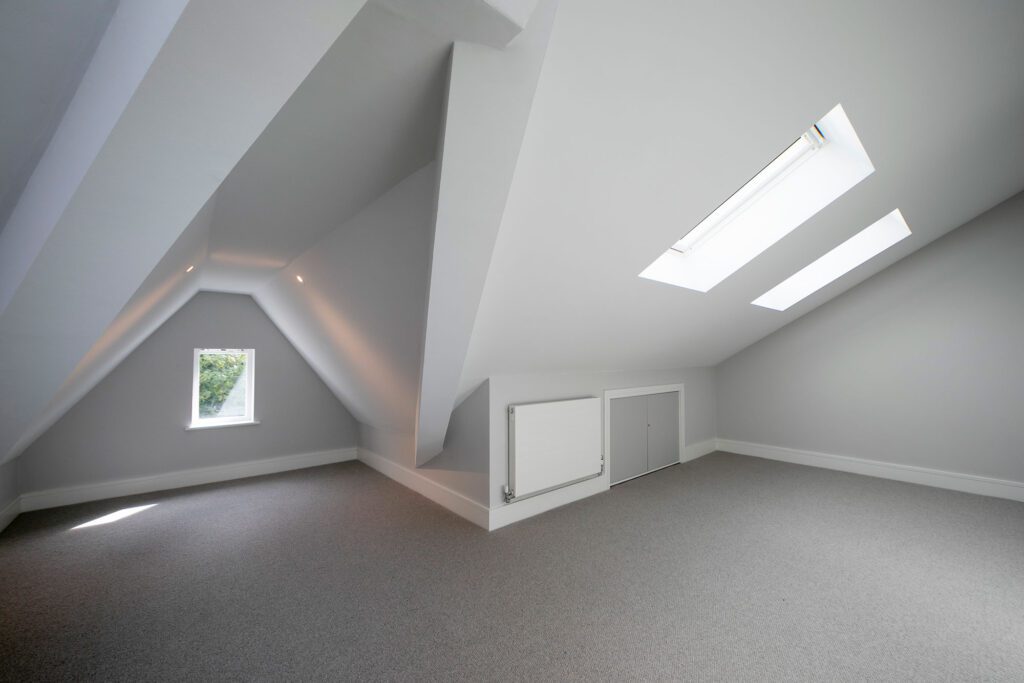 Reducing the environmental effect was also incorporated into the solar panel design on the roof and the house extract system to assist with the EPC rating.  Houses built to these standards require less heating therefore producing a highly efficient, low impact and low-cost way of living.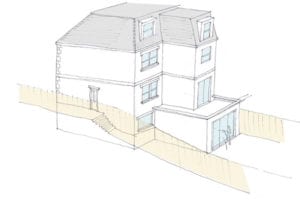 NEW MALDEN KT1